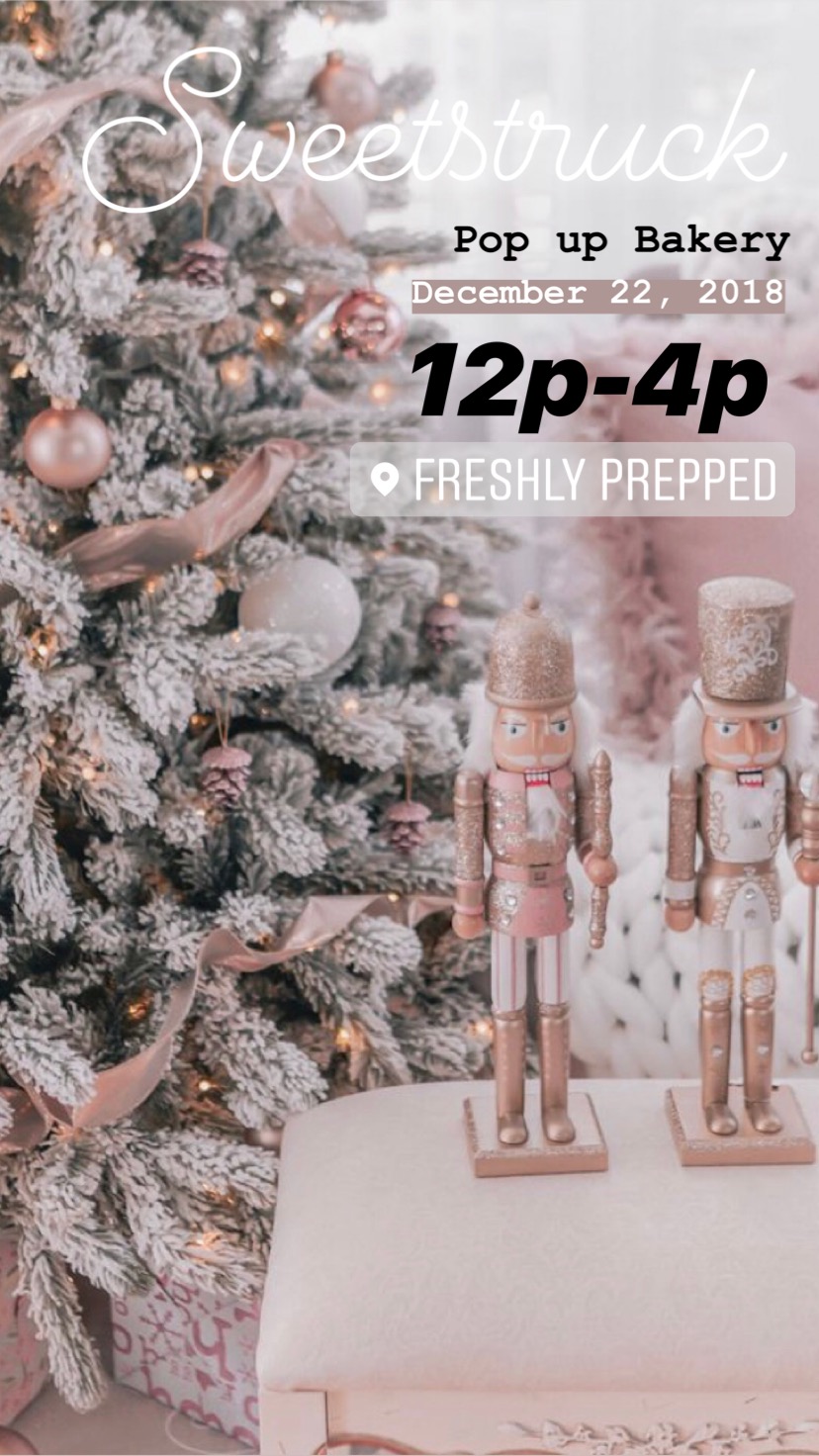 Upcoming Events
Join us at our first Pop Up Bakery on December 22, 2018 at the Freshly Prepped Kitchen.
We will be offering sweets to take to your holiday festivities or to enjoy in the lounge area with complimentary mimosas!
There will be Christmas themed cakes, cookies, macarons, gift boxes, cannolis and more!
Grab your girls, your family and take a break from Christmas shopping at this event. Dont miss out!
Location: 4070 Bonita Rd. Bonita, Ca 91902
Time: 12p-4p
When: December 22, 2018